Let's talk about the top 5 songs a piano player must know.  Maybe you've been in this situation. You're at a certain place at a certain time and there's a certain instrument that no one else but you knows how to play. But this time, it's a special occasion that calls for a song. I could be happy, sad or celebratory.
Someone remembers that you know how to play the piano and they ask you: can you play X?  X meaning the song that fits the occasion.  Now, it takes a pretty broad musical vocabulary to take any song request and successfully fulfill it on the spot.  But there are some songs that are likely to be requested of you to play if you're the go to piano player at the moment.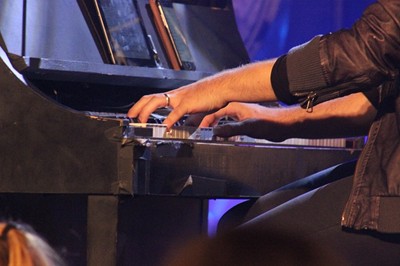 Let me ask you.  Do you know what songs that most people are more likely to request than others? Along with experience, I've thought about this opportunity and it seems to always present itself on the spur of the moment. If there's any advance notice at all, it's very little.
These songs are often requested at a time when there's a need celebrate, honor someone or honor the occasion.  I've also noticed that the top 5 songs a piano player must know fit right into the pocket of a group singing session or solo piano without vocals.
Either way, let me share with you the top 5 songs a piano player must know and some of my experience with dealing with unexpected requests.
1 "Happy Birthday"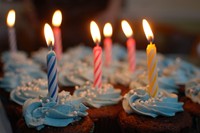 I'm sure this one's no surprise to you. It seems that out of all the people you know, one of them is having a birthday this week. A few years back I found myself at the house of a friend of a friend and someone requested I play "Happy Birthday" on the piano. But instead of a real piano they direct me to a child's piano with no more than 25 keys. I reluctantly played as everyone sang along and afterwards I surprisingly got so many complements and thank you's, you would have thought that I played prelude in C minor. Anyway, it worked out fine and I was happy to have to provided my services.
2 "Amazing Grace"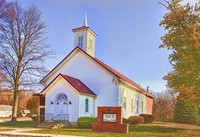 If you ask most people what song they've heard more often at funerals than any other, "Amazing Grace" would have to be at the top of the list. Having said that, it's a very standard sacred hymn. It's appropriate for most any situation or ceremony that calls for a spiritual or inspirational song to fit the mood.
3 "Jingle Bells"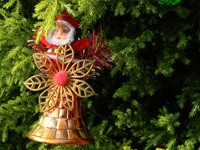 The simplest Christmas song is probably the most well known throughout the world. "Jingle Bells" is a holiday favorite for kids from 9 to 90. So when you find yourself in the spirit of the season, it's an absolute must.
4 "Here comes the Bride"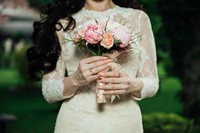 I've never personally been asked to play this one because most people plan for weddings a lot more than birthday parties. But you may just find your piano playing services at the request of a bride desperate for a musician. If you at least know this one wedding standard, you might be the hero of a couple of newlyweds.
5 "Auld Lang Syne"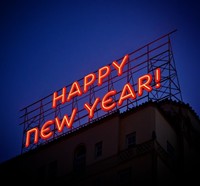 I think this one falls under the category of somber and celebratory. If there's one song that's synonymous with the new year, it's "Auld Lang Syne". It can be an emotional experience to bid farewell to the passing year. But did you know that it's also sung at funerals, graduations, and as a farewell or ending to other occasions? Knowing this traditional favorite can come in handy for several types of situations.
Now that we've covered the top 5 songs a piano player must know, what's the best way to learn learn these songs? As a bonus to this article, I want to tell you best and fastest way to learn the top 5 songs a piano player must know.
Tip # 1
If you're more at a beginner level, learn these songs in the same key.  Preferably in the key of C Major.  The simplest thing about C Major is the absence of sharps and flats (aka black keys).  You'll also be playing virtually the same chords in all five songs.
Tip # 2
Instead of learning them with traditional sheet music, learn them in lead sheet format.  These have a treble clef only with a simple one note melody.  They also have chord symbols.  These are a type of musical shorthand that indicate what chords to play with the melody.
Tip # 3
Learn how to play the chords in these songs systematically.  If you have a system that shows you how to play chord voicings, you can apply them to any song.  This makes it easier for every new song that you learn.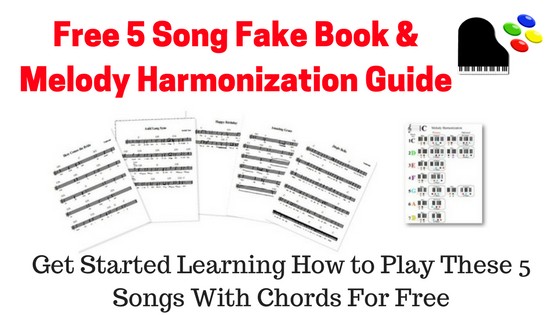 If you're going to learn how to play the top 5 songs a piano player must know, you want to sound good.  You don't want to sound like a beginning piano student plunking out notes.
Now let me give you a free gift that will help you to learn these five songs.  It's called the "Melody Harmonization System".  It's colorful guide to help you harmonize any melody.  I also want to give you these 5 songs in lead sheet format.  This will make it easier for you to learn the top 5 songs a piano player must know without having to search for them online in the key of C Major.  Get your free copy here.

The following two tabs change content below.
Greg Lee
Hi, my name is Greg Lee. I'm the creator of the Color Score Professional/Visual Chord Learning System. I love to share ideas and concepts about piano and keyboard playing in all styles of music. I believe the key to learning is having fun and making complicated things simple with visual tools and illustrations.